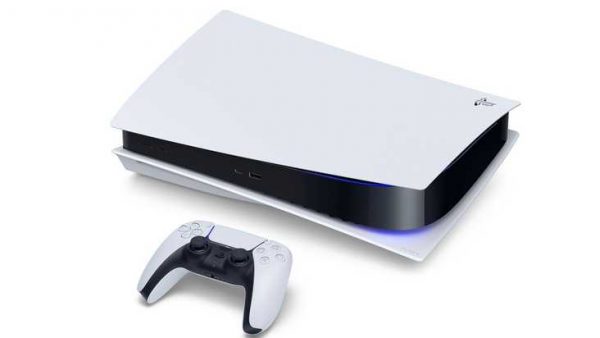 With Amazon Prime Day 2021 just a few weeks away, we're hoping to see more PS5 stock from the retail giant in June. Given PS5 consoles usually sell out in a matter of minutes, if not seconds, it's unlikely we'll see any specific deals on PS5 bundles or individual consoles this year.
That said, six months after the initial launch of the PS5 we are expecting to see some great Amazon Prime Day deals on PS5 games and accessories. This year's sale takes place June 21–22, and while there's nothing concrete yet in terms of which titles and accessories are confirmed to feature in Amazon Prime Day, here are our predictions so far.
We will, of course, be updating this page with the latest deals and announcements as soon as they're confirmed. So be sure to bookmark it and keep checking back if you don't want to miss out on the biggest bargains. And if this year's Amazon Prime Day sale doesn't deliver on our hopes, we've always got Black Friday to look forward to.
PS5 Prime Day Game Deals
If you've been lucky enough to get your hands on a PS5, we hope you've managed to pick up some of the latest titles that have been included in sales such as PlayStation's Days of Play, such as Demon's Souls and Spider-Man: Miles Morales Ultimate Edition for less than £50 in the UK.
Hopefully, we'll see Returnal follow in the footsteps of Demon's Souls and start to see the price creeping down. The game launched with a retail price of £69.99/$69.99 and we're yet to see any significant discounts.
The same can't be said for the likes of Assassin's Creed Valhalla and Watch Dogs Legion, both of which have been regularly gracing sales throughout the year. In fact, the same goes for most Ubisoft titles on the PS5 in general, including Immortals Fenyx Rising (which, if you haven't played yet, is definitely worth checking out).
All of these can be picked up for less than £30 in the UK at the time of writing. We wouldn't be surprised if they crept down a little further for Amazon Prime Day – but they are already a steal at their current prices.
So where does that leave us for the rest of the available games on the PS5? Sackboy: A Big Adventure hasn't popped up in any significant sales so far, nor has Resident Evil Village. It's also worth noting that Ratchet & Clank: Rift Apart launches on June 11th. It's unlikely we'll see any significant price cuts, but we wouldn't be surprised to see it budge from the RRP of £69.99/£69.99.
We can also reasonably assume that the physical PS5 version of Final Fantasy VII Remake Intergrade might get a price drop, especially as it works out cheaper to buy a physical version of the PS4 game, purchase the Yuffie DLC and then pay a little extra to upgrade the game.
Finally, the lukewarm reception to Biomutant means we could see the game reduced in price on Amazon Prime Day too. And don't forget, all of your PS4 titles are playable on your PS5, so if you still haven't got round to playing the likes of Ghost of Tsushima and The Last of Us: Part II, there might be an opportunity to pick them up for cheap.
PS5 Accessory Deals
Expect the unexpected when it comes to PS5 accesory deals, especially as this year's Prime Day is taking place after E3. As a result, we could see new variants of the DualSense controller, whether that's a special themed controller or new colourwaves.
Getting your hands on PS5 accessories has been a lot easier than grabbing an actual PS5 console. And with stock still flowing, we wouldn't be surprised to see some price drops on accessories such as the PlayStation Camera, Media Remote and hopefully the Pulse 3D Wireless Headset.
If you haven't played through any of the games that feature 3D audio, whether that's Returnal, The Last of Us: Part II, Spider-Man, Demon's Souls or Resident Evil Village, without wearing a headset, remedy that immediately.
Your PS5 is probably already running out of internal storage (if you've got one, that is). While they're not strictly 'PS5 accesories,' as such, you're gonna want an external harddrive for games storage sooner or later. Or, if you've got the money, you might want to consider investing in an SSD. While the PS5 doesn't yet support playback through an SSD, there's space in the console for one – we're just waiting on the update.
There were some fantastic deals on SSDs and HDDs in Amazon's Gaming Week promotion, and we're expecting more of the same for Amazon Prime Day.
Prime Day PS Plus Deals
If you're quick, you can currently get a 12-month PS Plus subscription from Amazon for £37.49. If you're reading this and it's expired, don't worry. New promotions pop up all of the time, and it's very likely we'll see another great deals on PS Plus subscriptions in this year's Amazon Prime Day sale.
That's everything for now. We'll be keeping you updated with all of the best deals related to this year's Amazon Prime Day here and over on the Jelly Deals Twitter.
---
You don't have to wait until the sale to start on the 21st June to start saving money either. Early Prime Day deals are now live, and you can save over 50% on Amazon's wireless Echo Buds and the Ring Alarm security kit.
Don't forget to keep checking back here for more info on when deals are announced.
The post Amazon Prime Day PS5 deals: what to expect appeared first on VG247.